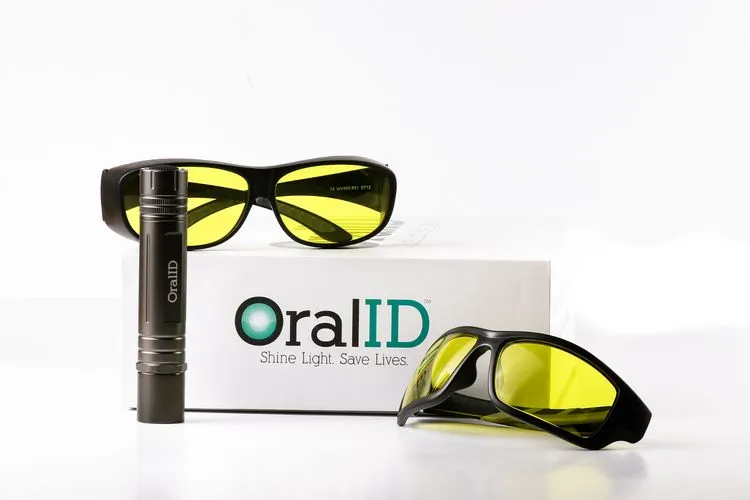 "Most oral cancer is very treatable when detected in the early stages of the disease. With OralID, we can detect even the most
subtle signs of oral cancer- and potentially save lives!"
Stephen Strout, DMD,MS
Diplomate American Board of Periodontology
ORAL CANCER - IS OFFICIALLY AN EPIDEMIC & EARLY DETECTION IS CRITICAL
WHY?
HPV
Smokers
Tobacco
Age (40 and over)
Genetics
1 out of 2 MEN will develop cancer in their lifetime 1 out 3 WOMEN wiill develop cancer in their lifetime
50%
5-year survival rate
FOR ORAL CANCERS
63%
of oral cancers are found
IN LATE STAGE
8,000
DEATHS
Due to late diagnosis
How OralID Works
Flourescence technology is an optical (or light) based technology that allows the doctor to shine a blue light that can identify oral cancer, pre-cancer, and other abnormal lesions at an earlier stage, thus saving lives.
The OralID ExaminationOralID is a simple, 2-minute examination that allows the doctor to identify oral abnormalities not visible to the naked eye. If you're 17 or older, the United States Centers for Disease Control and Prevention (CDC) recommends an annual oral cancer screening.